I have so many pictures of the horses from Theodore Roosevelt National Park that I decided they needed their own post.
All of these images and more are available to order as prints, in my freshly launched Etsy shop you can find that here.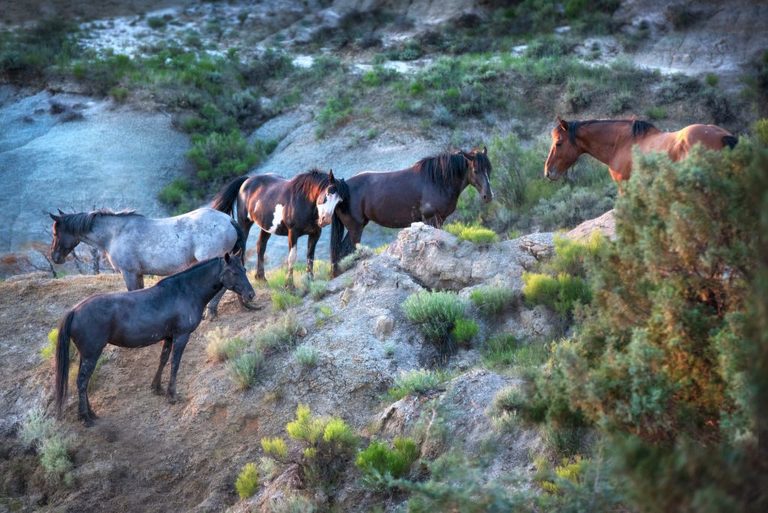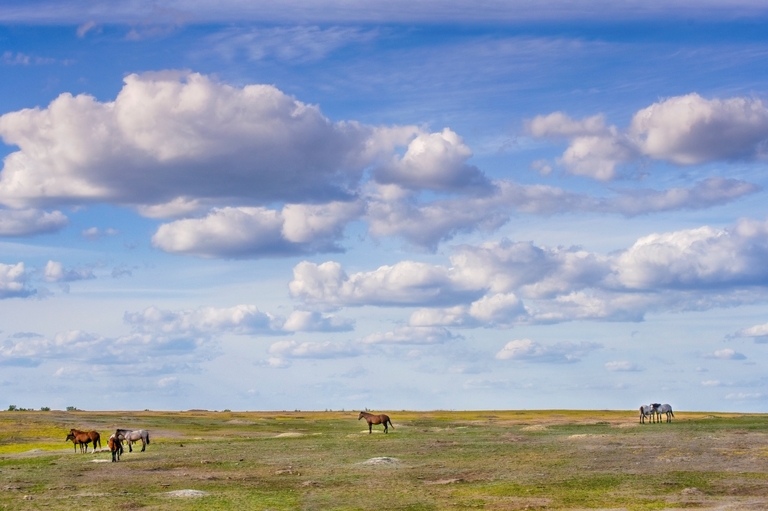 The horses have existed in the North Dakota Badlands since the mid-1800's. Technically they are called feral horses, but that doesn't sound quite as romantic as wild, so that's what I am going with.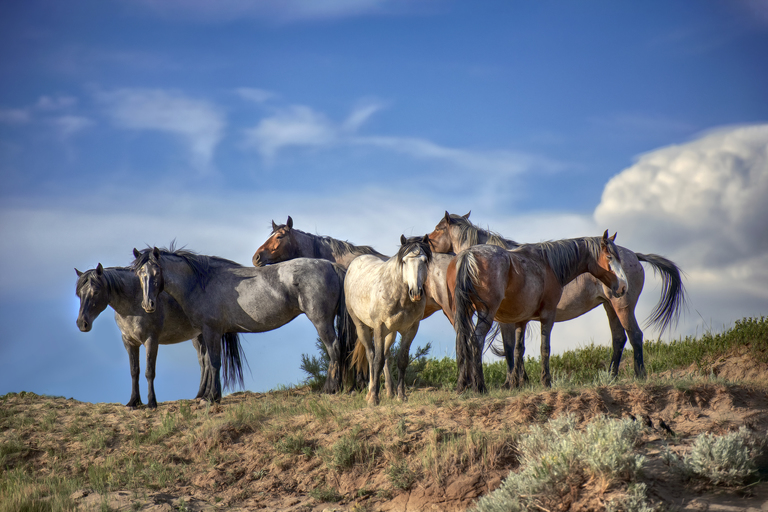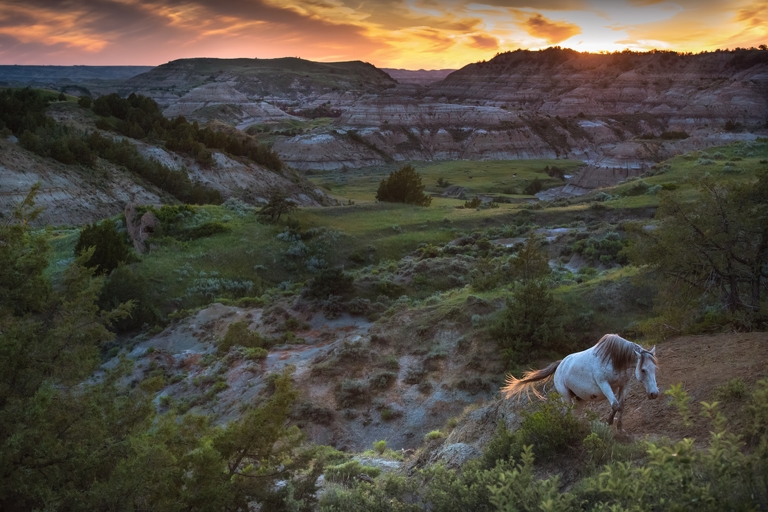 The horses form bands consisting of a dominant stallion, his mares, and their offspring. Theodore Roosevelt National Park is home to numerous bands.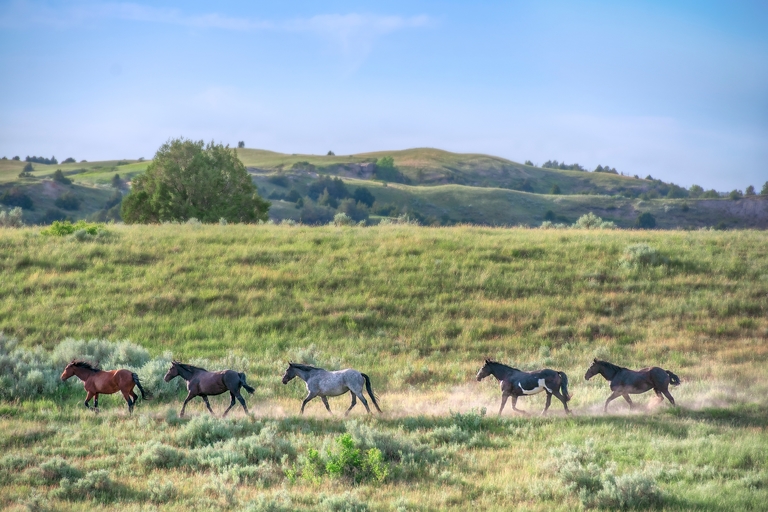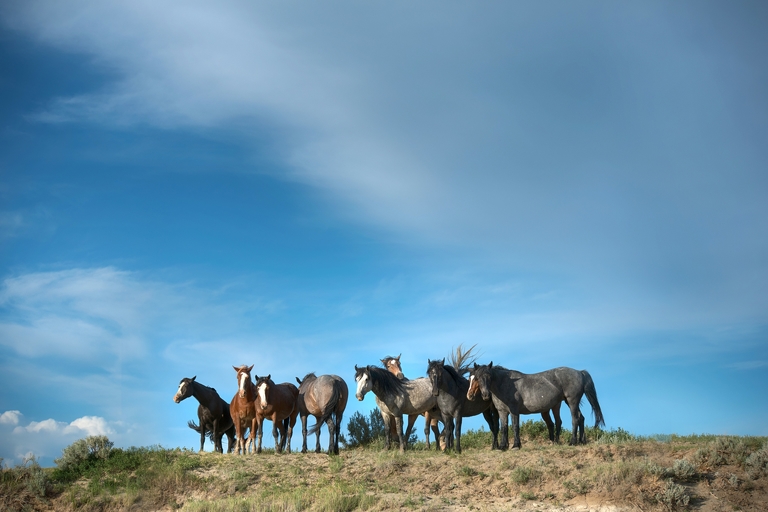 All of the horses have names and can be identified on the North Dakota Badlands Horse website.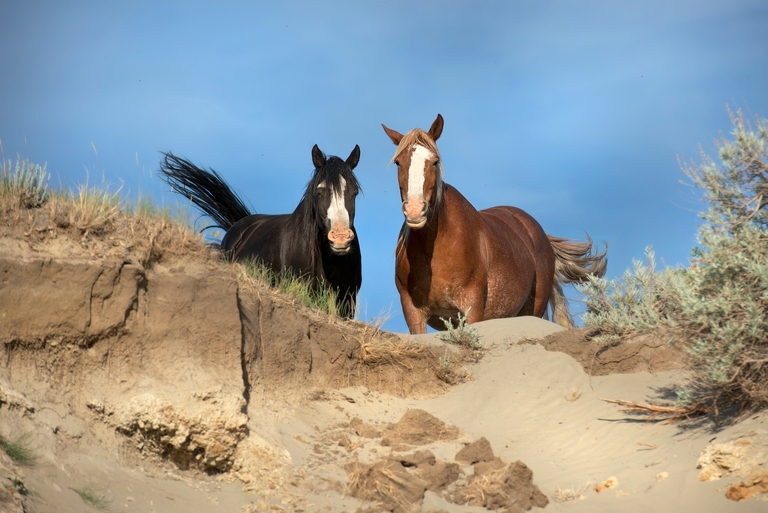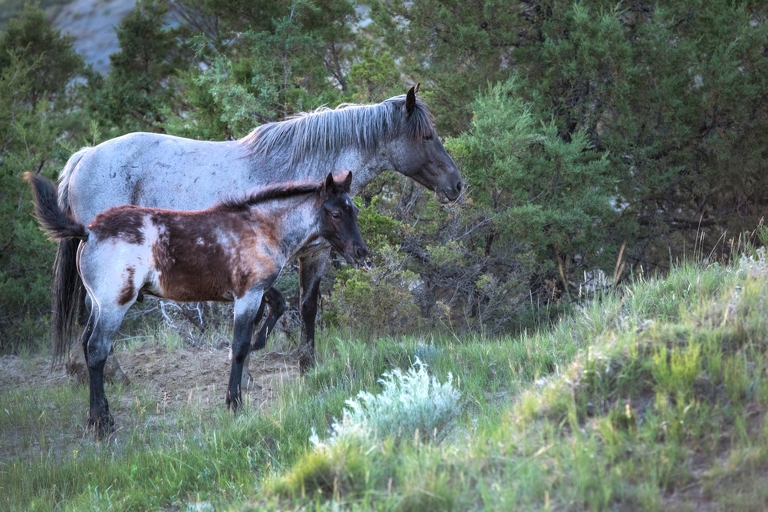 We have visited Theodore Roosevelt National Park twice now and we were fortunate enough to see horses both times. You can read more about our trips to the North and South Units of the park.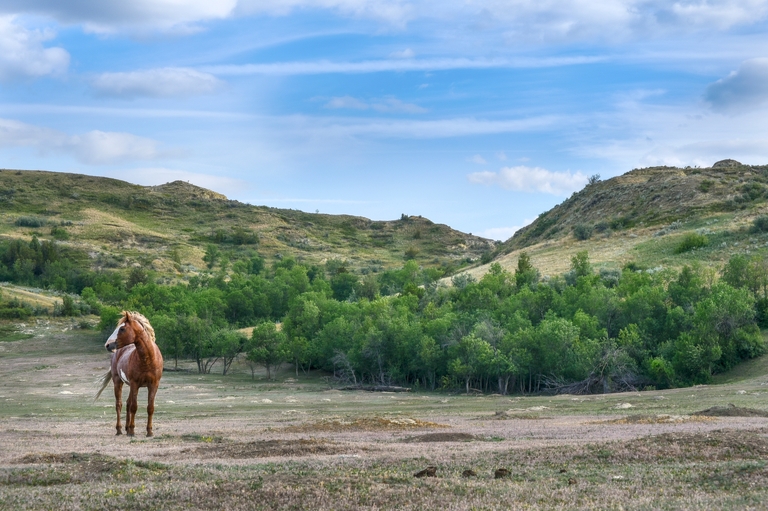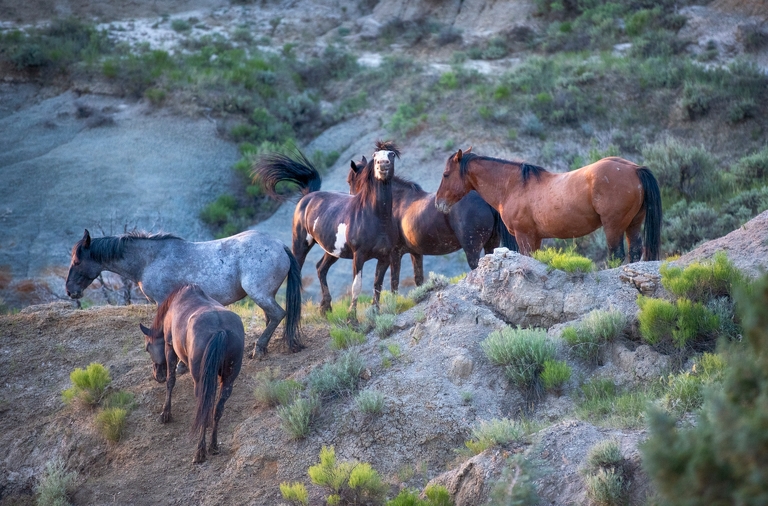 If you're looking to spot the horses I recommend taking a drive around dusk or dawn. The horses seem to be more active during those times. While we saw the horses in various parts of the park, we saw them most frequently around the Jules Creek area. The stretch of road from Boicourt Trail to Jones Trail, I don't know if this was coincidence or if it is an area they tend to visit often.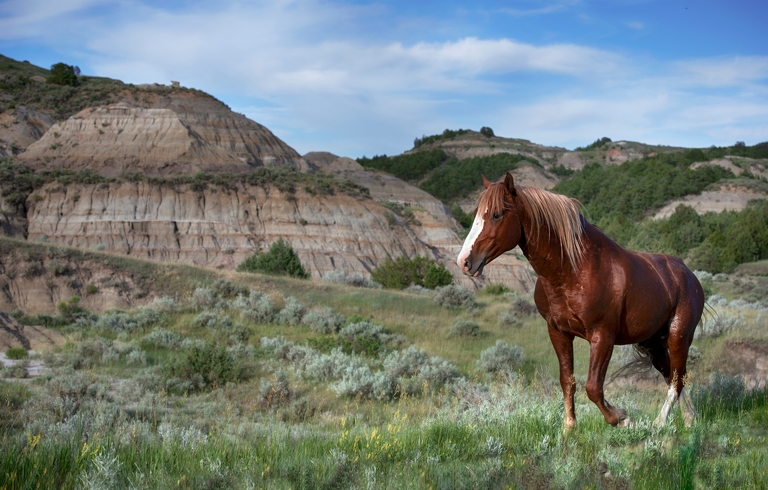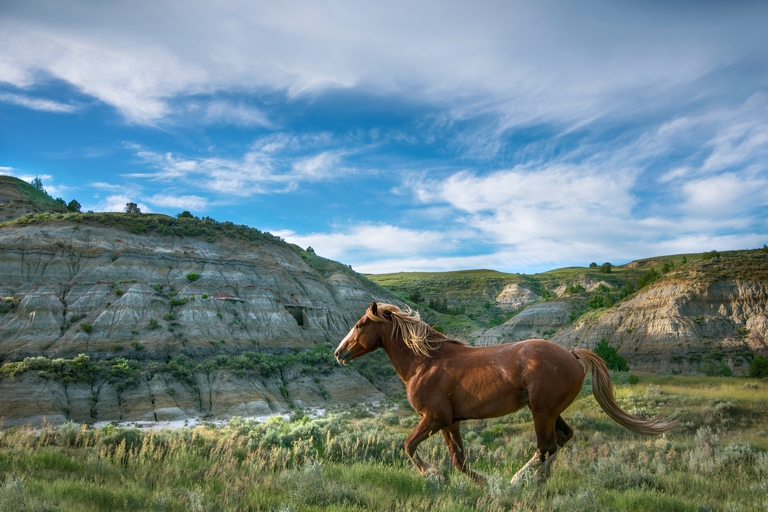 There is something so majestic and magical about wild horses running free. I don't think I could ever tire of photographing them. I am eagerly awaiting our 2019 trip.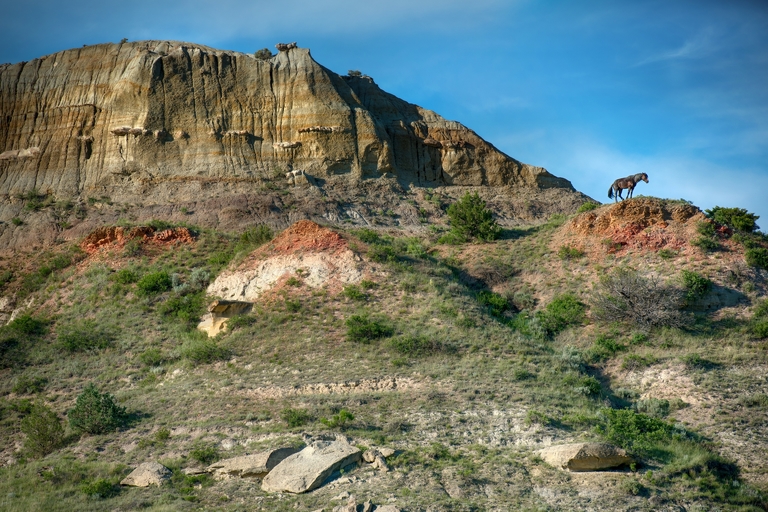 Remember when you are visiting to keep a safe distance from the horses. They are still wild animals and can be unpredictable. Just make sure to pack a zoom lens (lens I used) and you'll be set.
If you have never experienced the glory that is seeing horses run free, I highly suggest planning a trip to North Dakota's Theodore Roosevelt National Park.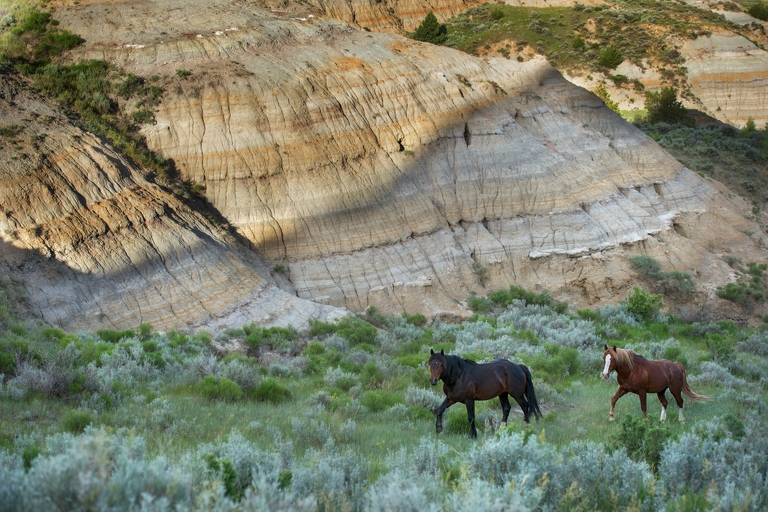 disclosure: This post may contain affiliate links, which means I may receive a commission if you click a link and purchase something that I have recommended. While clicking these links won't cost you any extra money, they will help me keep this site up and running!